Radiofrequency and Microwave Laboratory:
Laboratory for tests involving radiofrequency transmission systems, microwaves, antennas, TV, and electronics applied to radiofrequency.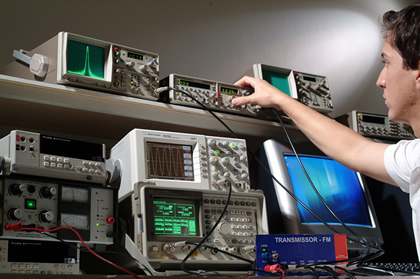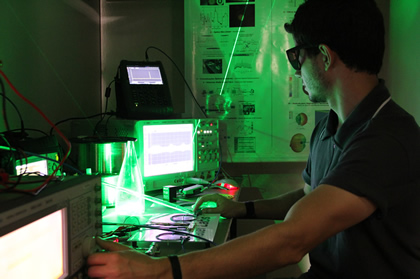 Wireless and Optical Communication Convergence Access (WOCA) Laboratory:
Laboratory for research on the technological convergence between optical communication systems and wireless communication systems. For further information, go to: www.inatel.br/woca
Cognitive Radio Laboratory I and Cognitive Radio Laboratory II:
Laboratories dedicated to implementing and testing technological solutions applied to cognitive radio, such as spectral sensing techniques and new multiple access techniques.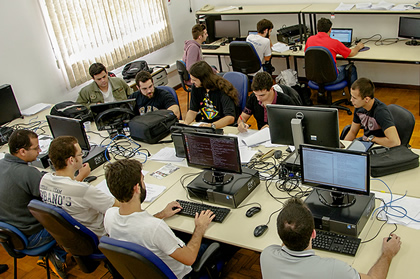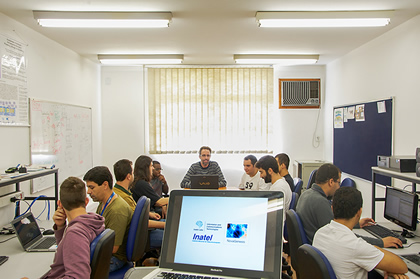 Laboratory of the Internet of Things and Information and Communications Technologies:
Hardware Development Laboratories I and II:
Laboratories for development of hardware solutions aimed at the telecommunications industry.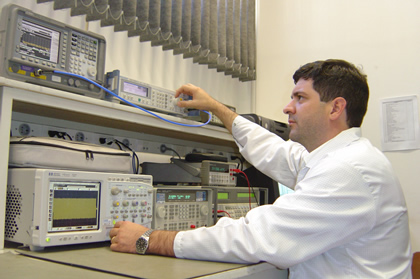 Testing and Calibration Laboratory:
Laboratory for performance of instrument calibration services, testing of equipment, and prototyping using precision equipment, and issuance of technical reports. This laboratory operates in compliance with ISO 17025 standards, and is accredited by Brazil's National Institute of Metrology, Quality and Technology – INMETRO – under norms 529 and 442 of the National Telecommunications Agency – Anatel, being a member of RBLE (Brazilian Network of Testing Laboratories) under registration number CRL 0303.
EMC Laboratory (Anechoic Chamber):
Laboratory for electromagnetic compatibility testing on prototypes and products.